Discover beef jerky brands in Australia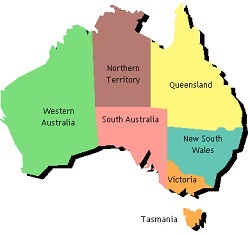 Jerky brands listed in Australia
Aussie Battler Beef Jerky – A premium product, Australian made and owned. 29A Thames St, West Wollongong NSW 2500, Australia +61 2 4227 4407
Bald Rock Beef Jerky – 100% grass fed Australian beef
BC Jerky – Craft Beef Jerky
Beef Jerky Silvers – Award winning beef jerky.  5 Bienvenue Dr, Currumbin QLD 4223, Australia  +61 408 017 075
The Biltong Man – Satisfy your taste buds
Bullbar Beef Jerky – Bullbar No Bull it's the Best.  19 Masters Way, Lancelin WA 6044, Australia +61 96552561
Byron Jerky and Biltong – Free range grass feed premium Australian air dried beef jerky & biltong.  10 Dudgeons Ln, Bangalow NSW 2479, Australia +61 2 6687 0500
Chewy Mooey *- Tasty, healthy, premium jerky
D. Jay's Gourmet – Australia's superior quality beef jerky and biltong.  22 Midas Rd, Malaga WA 6090, Australia +61 8 9248 8277
Gourmet Food Co. *- Product of Australia. Private label packaging available. Nitrate Free, healthy great tasting…
Griffin Jerky *- Just Real Jerky, Naturally Delicious.
Heavenly Jerky – Jerky with a Taste of Divine
Humpty Doo Jerky *- NT MADE
Ironhide Jerky – Small batch boutique beef rump jerky. Your new favourite jerky
JEEERKS Beef Jerky – 100% Australian owned, all natural, gluten free, premium beef jerky.  301/92 Musgrave St, Coolangatta QLD 4225, Australia – +61 409 621 823
Jerky Guide – Australian Jerky Blog & Reviews
Jim's Jerky – 100% Australian beef jerky & biltong.  1/10805 Warrego Hwy, Charlton QLD 4350, Australia +61 7 4630 4420
Kev's Jerky – A great tasting jerky for a great price
Local Legends Beef Jerky – Because everyone is a Legend
Mad Cow Jerky – (only FaceBook page now)
Nick's Australian Beef Jerky – The way jerky should be
OCD Jerky *- Hand crafted beef jerky
Orara Valley Beef Jerky – Real Australian beef jerky.  368B Dairyville Rd, Upper Orara NSW 2450, Australia  +61 2 6653 8458
Swagmans Jerky *- Premium Australian Beef Jerky in four intense flavours
Tomahawk Jerky *- Taste the Difference.  Shop 1, 709 Main Street Kangaroo Point 4169 +61 1300 861 444
---


---
Australia – USA
Jerky Up is based in the United States however we are very much dedicated to bringing every jerky maker and every company that has anything to do with the jerky industry to this site.  If you notice any company that is not listed, please let them know to just send their name and info to get listed.  It's all Free.
We have spent many hours searching for a website that list jerky companies.  Not finding any, the closest sites are the written review sites of which there about 4.  The largest being Best Beef Jerky .org founded by Steve Johnson.  Steve has over 1000 reviews posted.  That's why JerkyUp.com was born.  Just 1 year ago in January 2014 we are on a great roll.
The Magazine
Jerky Up has produced a magazine dedicated to the jerky industry.  First issue is January 2015 an annual issue for the first year, we have plans to have 2 issues in 2016.  A winter issue and a summer issue.  Please sign up to keep up to date.  Jerky Up – The Magazine
JERKY UP!
---
Beef Jerky Brands
About Us – Jerky Brands – By state – Canada – Add My Company – Jerky of the month
Jerky Up – Advertise – Contact Us – privacy policy – Box 534, Show Low,  AZ 85902