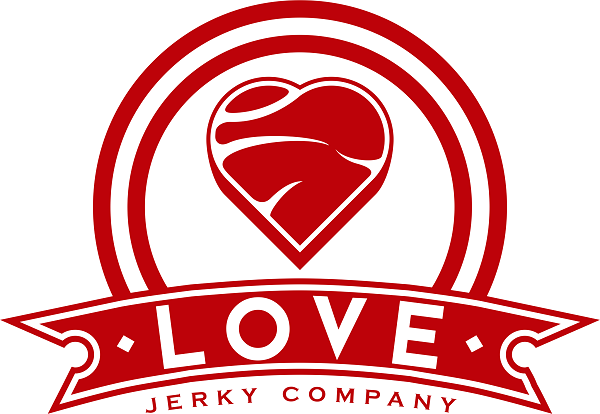 Love Jerky Company – A gourmet jerky maker that wants to feed people, then let them feel good about it.
Get some love, give some love! For every bag you buy, we donate one meal to a child in need!
Our Flavors:
Ginger, Original Peppered and Jalapeno Pineapple
About Us:
 Love Jerky Company wants to feed people, and let them feel good about it. We make delicious jerky, then we donate a portion of our sales to kids in need.
Helen (a professional chef by trade) started making jerky over ten years ago, when we were younger and poorer and needed a cost effective holiday gift for our family. She got a countertop dehydrator and did her thing, and people flipped out. That was in San Diego – the dehydrator followed us to Chicago, New York, and back around to Oak Park (we still have it but it doesn't work very well).
Though we can't sell you jerky we make at home (because that's illegal and kinda gross), we did make sure our product hits all of the original flavor notes and textures. Try it out. Get some love.
Location:
Oak Park, California
Contact Us:
brian@lovejerkycompany.com – helen@lovejerkycompany.com
Social Media:
FaceBook/lovejerkycompany  – Instagram/lovejerkycompany
Best Beef Jerky Review – Love Jerky Company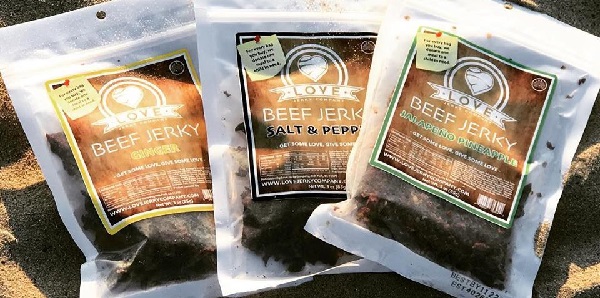 ---
Because Variety Is The Spice Of Life!
About Us – Jerky Brands – By state – Canada – Add My Company – Jerky of the month
Jerky Up – Advertise – Contact Us – privacy policy – Box 534 – Show Low – Arizona – 85902