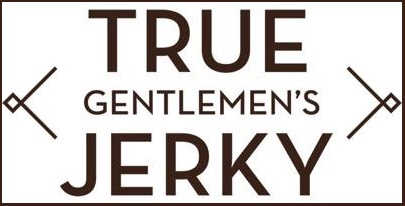 True Gentlemen's Jerky
Premium Craft Jerky Stripes cut for snacking.  Our jerky is made from locally sourced strips of natural beef, paired with artisanal marinades inspired by real steak dishes. We even include a little packet of floss in every bag.  True Gentlemen's Jerky
Our Flavors:
THE SINSA (Korean BBQ) – THE SOUTHERN GENT (Honey Bourbon Brisket) – THE OG (Peppered) – EL GAUCHO (Argentinian Chimichurri) – THE SOMMELIER (Blackberry Merlot) – THE SWEET & HEAT (Thai Mango Curry)
About Us:
True Gentlemen's Jerky was formed in late 2013 by a group of college friends. What started as a fun and fulfilling weekend hobby eventually evolved out of a passion for entrepreneurship into something much more significant. But while our objectives have changed, our vision has remained constant: to create the perfect snacks for any occasion.
Retail Locations:
Check the – JERKY LOCATOR
Contact Us:
619-326-4500 * True Gentlemen's E-mails
Social Media:
FaceBook/TGjerky – Twitter/tgjerky – Instagram/tgjerky
True Gentlemen's Jerky
Best Beef Jerky Review – True Gentlemen's Jerky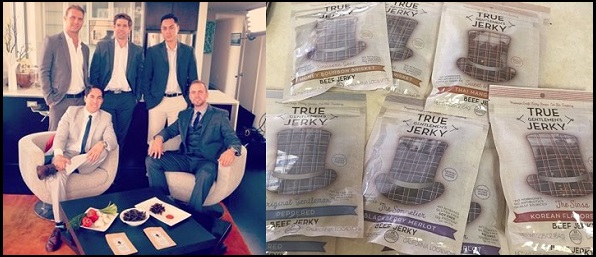 ---
Variety Is The Spice Of Life!
About Us – Jerky Brands – By state – Canada – Add My Company – Jerky of the month
Jerky Up – Advertise – Contact Us – privacy policy – Box 534 – Show Low – Arizona – 85902