While hunting with his family, Jack had the idea to make jerky with his great-grandfather's Old World recipes. Working with his sons they created a jerky that was so good friends and neighbors were always asking for more. At this point they created their first product, Jack Link's Beef Steaks, and began selling it throughout the region.  Troy Link the son of Jack Link the son of Wolf Link the son of Earl Link the son of Chris Link…
Feed Your Wild Side – Jack Links
Our Flavors:
The most seasoned of meat snacks – Flavor Collections
About Us:
Family-owned and operated for generations, yes Jack is a real person.  Jack Link – Read the great story on their web site: JackLink's Story
Retail Locations:
World wide, some estimates have been calculated results saying JackLinks Beef Jerky has almost 90% of the jerky market.
Contact Us:
Link Snack, Inc. One Snack Food Lane, PO BOX 397, Minong, WI 54859  
715-466-2234
Social Media:
FaceBook/jacklinksbeefjerky – Twitter/jacklinks – Instagram/jacklinksjerky
Jack Links
Best Beef Jerky Review – Jack Links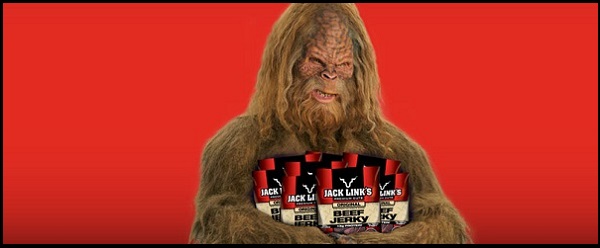 ---
Variety Is The Spice Of Life!
About Us – Jerky Brands – By state – Canada – Add My Company – Jerky of the month
Jerky Up – Advertise – Contact Us – privacy policy – Box 534 – Show Low – Arizona – 85902