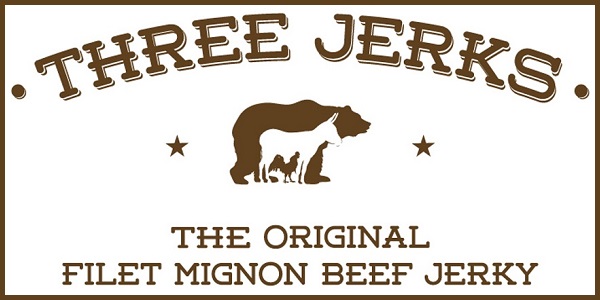 Three Jerks Jerky
The original filet mignon beef jerky
Our Flavors:
Original Beefy & Savory – Memphis BBQ Spicy &Savory – Chipotle Adobo Sweet & Tangy – Hamburger Beefy & Delicious – Maple Bourbon Churro Sweet & Boozy
About Us:
We are friends, occasional jerks and passionate foodies. Above all else, we love beef jerky.  Yearning for the highest quality, purest and most delicious jerky, we set out to craft the finest meat snack ever created.
Retail Locations:
Coming Soon!
Contact Us:
(424) 703-JERK (5375) – info@threejerksjerky.com
Social Media:
FaceBook/ThreeJerksJerky – Twitter/ThreeJersJerky – Instagram/threejerksjerky- Pinterest/threejerksjerky
Three Jerks Jerky
Best Beef Jerky Review – Three Jerks Jerky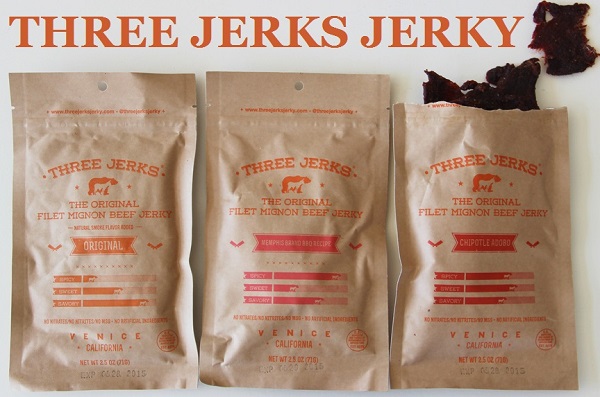 ---
Variety Is The Spice Of Life!
About Us – Jerky Brands – By state – Canada – Add My Company – Jerky of the month
Jerky Up – Advertise – Contact Us – privacy policy – Box 534 – Show Low – Arizona – 85902