Craft Jerky Brands in Texas

4Biltong – We bring you a proven 25 year-old biltong recipe. 6427 Atwell Dr, Houston, TX 77081 – (713) 417-3780
Absolutely World Class – West Texas Barbecue Flavored Jerky. 242 Cottonwood St, Abilene, TX 79601 – (325) 672-3000
BeefJerky.com *– Universally Famous Beef Jerky
Beef Jerky Outlet (Arlington) – Over 200 different varieties of jerky.  652 Lincoln Square, Arlington, TX 76011 – (817) 801-1621
Blank & Sons  – We make Beef Jerky DAMN! Good Beef Jerky.  1792 County Rd #555, Nacogdoches, TX 75961 – (936) 645-1178
Brockhouse Jerky – Slow-Smoked BBQ Jerky…REAL PEOPLE. REAL JERKY. REAL GOOD.  210 N Kaufman St b, Seagoville, TX 75159 – (469) 333-5265
Clint & Sons Beef Jerky – This is the site for jerky, true Texas beef jerky.  107 W 2nd St, White Deer, TX 79097 – (806) 883-7831
Dan's Smokehouse Jerky – Smoking jerky to perfection in Texas since 1991.  2521 Harwell Lake Rd, Weatherford, TX 76088 – (817) 599-0006
EPIC Bites – Better for you, shareable, snacks that fit into a category of their own. More similar to jerky, EPIC Bites are created by combining whole animal muscle meat with flavor forward spice combinations.
Healthy Jerky Company – The healthiest jerky on the planet
I Heart Jerky – Premium quality, all-natural, organic jerky!
Jackson Brothers Meat Locker, Beef Jerky, Sausage, Steaks, Butcher – The best jerky in west Texas!  121 S Avenue H, Post, TX 79356 – (806) 495-3245
Jerky Krisp – Thin, crispy, delicious artisan beef jerky.
Jerky X – Energy jerky with guarana
Keeno's Beef Jerky – Signature Kickin' T-Bone Jerky.  4716 Old Jacksboro Hwy, Wichita Falls, TX 76302 – (940) 249-1982
Klemke Sausage Haus – Best jerky in west Texas.  255 W Garza St, Slaton, TX 79364 – (806) 828-5394
Lights Jerky – It had to be all-natural and capture that "old school" flavor
Little Bit Jerky – Little Name, BIG Taste!  4020 Rhea Rd, Wichita Falls, TX 76308 – (940) 285-5573
The Meat Empire – Juicy Beats Janky
Mountain-man Jerky Company – Free ground shipping on all orders
Reale Jerky – Making jerky one way and that's the REALE way
Robertson's Hams – Old fashioned hickory smoked sugar-cured hams & real beef jerky
Smokehut Jerky – All natural, smoked chicken jerky made with no compromises. Healthy, gluten free, corn free, low sodium
Stonewall's Jerquee – The Tasty Vegetarian Snack
Sumo Jerky – Join our jerky club and try the world's best jerkies. Code JERKYUP for 1 bag free
Texas Aggie Brand Beef Jerky – Texas A&M University has been producing beef jerky since the 1980's
United States of Jerky – American Beef Jerky made for soldiers by a fellow soldier
Van Cleave Dry Goods – Quality beyond compare, flavor beyond belief
Whittington's Jerky and General Store – American made start to finish.  602 US-281, Johnson City, TX 78636 – (830)868-5500
Beef Jerky in Texas
---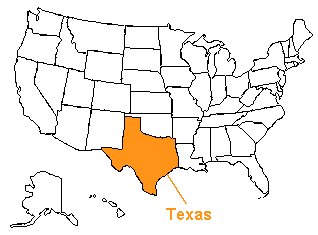 Texas is a large state in the southern U.S. with deserts, pine forest and the Rio Grande, a river that forms its border with Mexico. In its biggest city, Houston, the Museum of Fine Arts houses works by well-known Impressionist and Renaissance painters, while Space Center Houston offers interactive displays engineered by NASA. Austin, the capital, is known for its eclectic music scene and LBJ Presidential Library.  Sources include:
United States Census Bureau
---

Coffee News Advertising Opportunity – The most inexpensive, targeted, local advertising for small to medium business in your area.  Coffee News is a FREE weekly publication that is delivered to restaurants, coffee shops, hotels and all locations where people go to eat or wait for services.  Contact a Coffee News Publisher in your area:  Coffee News Texas – Coffee News of Tarrant County – Dallas Coffee News – Coffee News of East Texas – Coffee News of Lufkin – Coffee News of Midland & Odessa – Alamo City Coffee News
---
Jerky UP! – The Craft Jerky Directory
About Us – Jerky Brands – By state – Canada – Add My Company – Jerky of the month
Jerky Up – Advertise – Contact Us – privacy policy – Box 534, Show Low,  AZ 85902