Craft Jerky Brands in New Mexico

Craft jerky brands in New Mexico…
Fat Man's Beef Jerky – You will not be disappointed.  1600 S Main St, Roswell, NM 88203 – (575) 623-0731
Get Hooked Beef Jerky – "Authentically Nutritious, Uniquely Delicious Beef Jerky".  3072 NM-47, Los Lunas, NM 87031  – (505) 865-9202
Jerky By Art – There's an Art to it.  1717 San Pedro Dr NE, Albuquerque, NM 87110 – (505) 262-0240
Mike's Jerky – Old World Beef Company
New Mexico Beef Jerky Company – We specialize in providing the Finest Quality Beef Jerky in New Mexico. 1527 4th St NW, Albuquerque, NM 87102 – (505) 242-6121
Ranchline All Natural – The ultimate lamb jerky.  720 E College Blvd, Roswell, NM 88201 – (936) 234-0512
Route 66 Beef Jerky – The best beef jerky in the world. 7500 Central Ave SE, Albuquerque, NM 87108 – (505) 255-7950
Craft jerky brands in New Mexico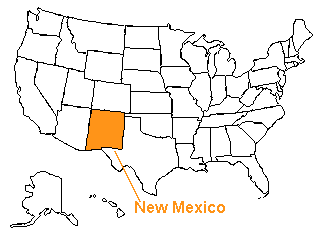 New Mexico is a southwestern U.S. state whose diverse terrain encompasses the Chihuahuan Desert and the Sangre de Cristo Mountains. Its capital, Santa Fe, founded in 1610, is known for upscale spas and Spanish colonial architecture. It's also home to a vibrant arts scene, as well as the Georgia O'Keeffe Museum, featuring the artist's iconic New Mexican landscape paintings, and the open-air Santa Fe Opera.  Sources include:
United States Census Bureau
---

Coffee News Advertising Opportunity – The most inexpensive, targeted, local advertising for small to medium business in your area.  Coffee News is a FREE weekly publication that is delivered to restaurants, coffee shops, hotels and all locations where people go to eat or wait for services.  Contact a Coffee News Publisher in your area:  Thank you for listing with Jerky UP!
---
Jerky UP! – The Craft Jerky Directory
About Us – Jerky Brands – By state – Canada – Add My Company – Jerky of the month
Jerky Up – Advertise – Contact Us – privacy policy – Box 534, Show Low,  AZ 85902