Video Review of KRAVE Jerky
Welcome to the Jerky Wrangler! It's a beautiful day to get out and enjoy some jerky. And we have a couple jerky's we'd like to try today, all from the same company Krave Jerky. It's their Sea Salt Original and their Sweet Chipotle. Now, what we like about Krave Jerky already is that they don't us any nitrates and have no MSGs. And we appreciate that. So we're going to give this brand a try and see how these flavors compare to each other. Let's try the Sea Salt first. Krave Jerky…
After giving the Sea Salt a try, first off, very prominent was the soy sauce, and because of the sugar as a main ingredient, it really had more of a Teriyaki flavor. As for the sea salt, it wasn't really salty, so it didn't really taste of that too much. It really reminded me of a teriyaki jerky. Now, let me give the chipotle a try and see how that goes.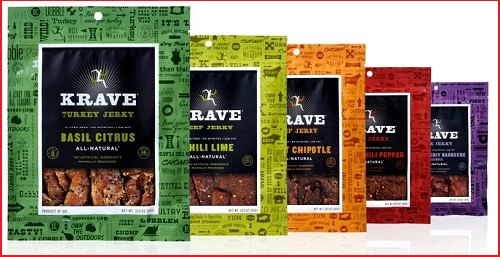 Well, now having try the Chipotle, it did have a definite chipotle flavor. So if you're a fan of chipotle, I think they pretty much nailed it down for you on this flavor. Also, it wasn't really too sweet at all, even though sugar is on the main ingredient list. The chipotle flavor really was the prominent flavor.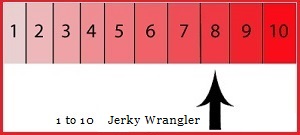 So now between the two, I'm going to have to go with an eight on the Sweet Chipotle, and on the Original though, I'm going to go really with a seven on that. I think the Chipotle really had the better flavor, and this one was really more of a teriyaki. So eight on the Sweet Chipotle and seven on the Original, and this is the Krave brand of jerky.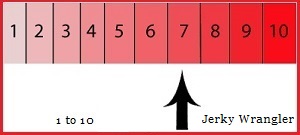 So again, when you're out on the road these can be a couple of good choices depending on your flavor preference. Enjoy, take care, watch the Jerky Wrangler, and please subscribe.