Keenos beef jerky signature Kickin' T-Bone Jerky has quickly made a name for itself. The flavor, reminiscent of a perfectly prepared Texas T-Bone steak is just one of the reasons that Keeno's fans can't get enough.  Keenos beef jerky
Keenos Beef Jerky
Our Flavors:
Kickn T-Bone, Cowboy Coffee, Keeno's Ragin' Cajun, Bloody Mary, Keeno's Mild, Hold on to yer hat, Teriyaki, Terrible Tuesday, Skull N' Cross Bones, Cha Cha Cha-Potle, Salsa and Blazin' Honey
About Us:
Keeno's Jerky, established in 2010 is located in Wichita Falls, Texas, a city that is beginning to gain recognition as "The Jerky Capital of Texas.".  The land is rich in cattle ranching heritage and produces some of the best beef for consumption in the State of Texas.  Read more: About Keeno's Jerky
Retail Location:
4716 Old Jacksboro Hwy. Wichita Falls, Texas 76302
Contact Us:
Call us at: 940-249-1982
Social Media:
FaceBook/keenosjerky – Twitter/? – Instagram/?
Keeno's Jerky
Best Beef Jerky Review – Keeno's Beef Jerky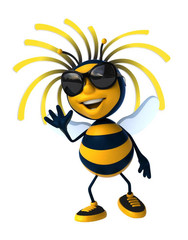 ---
Variety Is The Spice Of Life!
About Us – Jerky Brands – By state – Canada – Add My Company – Jerky of the month
Jerky Up – Advertise – Contact Us – privacy policy – Box 534 – Show Low – Arizona – 85902