Craft Jerky Brands in Florida

ACME brand Jerky – Forget the udders we're the best!  5710 Lord St, Mims, FL 32754 – (321) 987-1238
Armadillo Pepper – Hot Sauce, BBQ Sauce, Jerky & Fiery Snack Store.  9965 San Jose Blvd # 41, Jacksonville, FL 32257 – (904) 262-9122
The Beef Jerky Outlet – At Waterford Lakes Town Center, Orlando. From mild to wild….over 200 different varieties of jerky all under one roof!  1751 Palm Beach Lakes Blvd E219, West Palm Beach, FL 33401 – (561) 619-6264
Bubba's Carolina Jerky – Grab a bag and dig in!
Camouflage Dave's Beef Jerky – Jerky so good you will hide it.  175 S Nova Rd Unit 6B, Ormond Beach, FL 32174 – (386) 256-3660
Chef's Cut Real Jerky – A cut above the rest
Ed's Roadhouse Jerky – The Worlds Best!
Fat Yankee Jerky – The Best Jerky in the South!  Cambay Ln, Spring Hill, FL 34608 – (401) 255-5697
Florida Jerky – The beef jerky outlet
Itsumo – Always The Highest Quality Tuna, Naturally
Jerk Nation Beef Jerky – First & Original Season n Shake Jerky
Jerky Joe – It's good and that ain't no bull
Jerky Rocks – The best jerky on the planet.  15149 Willowood Ln, Brooksville, FL 34604 – (727) 487-3576
Jerky Spot – The easiest place to buy the best beef jerky brands
Mr. P's Beef Jerky – The way jerky should be.  1220 Biscayne Blvd, DeLand, FL 32724 – (386) 848-9080
Novae Gourmet Jerky – hand crafted all-natural gourmet jerky made with love.
Red Truck Beef Jerky – Is a great high protein snack
Snack Innovators – Beef jerky, meet potato chip ®.
Stanford's Jerky – Premium Beef Jerky.  501 S Falkenburg Rd #20, Tampa, FL 33619 – (813) 817-5953
Toby's Ultimate Beef Snacks – Indulge your taste buds with an all new "better than jerky" sliced beef snack, spiced to perfection for the right bite every time.  Toby's Beef Snacks mission is to share our healthier snack alternative to all our friends. It's a 'LIFE STYLE".  Dade City, FL – (888) 626-0443
Turn Key Jerk"E" *-* Easy Going and Just Plain Good.  Tight Lines!!!
Wook's Beef Jerky – "World famous jerky".  1437 E Gary Rd, Lakeland, FL 33801 – (888) 336-3334
Beef Jerky in Florida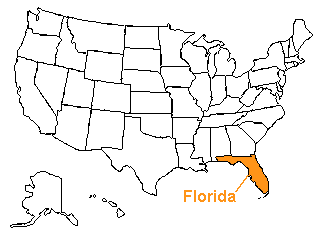 Florida is the southeastern most U.S. state, with the Atlantic on one side and the Gulf of Mexico on the other. It has hundreds of miles of beaches. The city of Miami is known for its Latin-American cultural influences and notable arts scene, as well as its nightlife, especially in upscale South Beach. Orlando is famed for theme parks, including Walt Disney World.  Sources include:
United States Census Bureau
---

Coffee News Advertising Opportunity – The most inexpensive, targeted, local advertising for small to medium business in your area.  Coffee News is a FREE weekly publication that is delivered to restaurants, coffee shops, hotels and all locations where people go to eat or wait for services.  Contact a Coffee News Publisher in your area:  Coffee News Clearwater – Coffee News North East Florida – Coffee News Paradise – Coffee News Works 4 U – Love Coffee News – Palm Beach Coffee News
---
Jerky UP! – The Craft Jerky Directory
About Us – Jerky Brands – By state – Canada – Add My Company – Jerky of the month
Jerky Up – Advertise – Contact Us – privacy policy – Box 534 Show Low, AZ 85902