Small batch smoked meats – Dukes Meats
Dukes Meats
 Hand-cut meat, smoked low and slow. We make sure every detail is perfect. Think of us as the craft beer of jerky.
Our Flavors: 
Original Angus, Cracked Pepper, Honey Bourbon, Island Teriyaki, Roasted Cayenne
About Us:
JUSTIN "DUKE" HAVLICK
Retail Locations:
Store Locator by State
Contact Us:
Send Duke's Meats a Message
Social Media:
FaceBook/DukesMeats – Twitter/DukesMeats – Instagram/DukesMeats – Pinterest/DukesMeats
Duke's Meats
Best Beef Jerky Reviews – Duke's Meats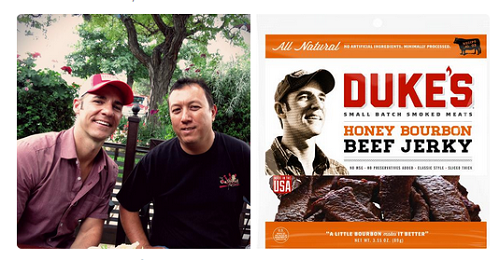 ---
Variety Is The Spice Of Life!
About Us – Jerky Brands – By state – Canada – Add My Company – Jerky of the month
Jerky Up – Advertise – Contact Us – privacy policy – Box 534 – Show Low – Arizona – 85902