D's Jerky
Made in Kentucky 100% Angus Beef…
Our Flavors:
Original, Spicy and Peppered
About Us:
Born in the rolling hills of Western Kentucky, David has been hunting for over forty years. He started making his own venison jerky in 2009 from deer he brought down with his bow, and it wasn't long before family and friends were all asking for more. There was just something about freshly-made jerky from good cuts of meat that tasted so much better than what you can buy at the store.  About D's Jerky
Retail Locations:
Kentucky, Indiana, Missouri, Tennessee, Louisiana, Ohio, Arkansas
Contact Us:
D's Jerky, LLC – 1990 State Route 138 – Dixon, KY 42409 > david @ dsjerky.com > 270-639-5550
Social Media:
FaceBook/Ds-Jerky – Twitter/dsjerkystore – Instagram/dsjerky
D's Jerky
Best Beef Jerky Review – D's Jerky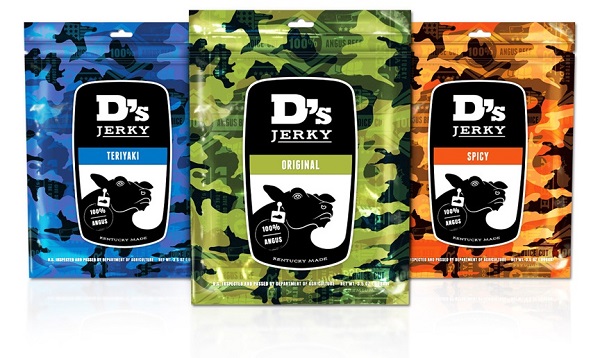 ---
Variety Is The Spice Of Life!
About Us – Jerky Brands – By state – Canada – Add My Company – Jerky of the month
Jerky Up – Advertise – Contact Us – privacy policy – Box 534 – Show Low – Arizona – 85902