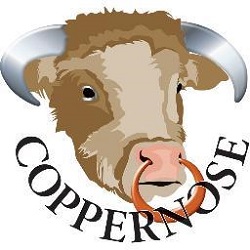 Coppernose Jerky
Beef jerky, a world of flavor – Ethically sourced British beef with animal welfare in mind.  Low in fat and carbs, promotes healthy eating.  100% grass fed, no rubbish preservatives.  Supports weight loss and is high in protein.
Our Flavors:
Spicy – Teriyaki – Smokey – Garlic & Chilli
About Us:
The idea for Coppernose was born in 2013, when Liam was doing his degree at the Royal Agricultural College in Cirencester, where he finished first runner up in the Grand Idea Competition.  Over 18 months, development of the recepies, products and market testing led to the premium jerky we have today.  More coming soon!
Retail Location:
Murton Cottage – 20 Lower High Street – Burford – Oxfordshire – OX18 4RR *
Contact Us:
enquiries@coppernose.co.uk
Social Media:
FaceBook/coppernose – Twitter/coppernose
Best Beef Jerky Review – Coppernose Jerky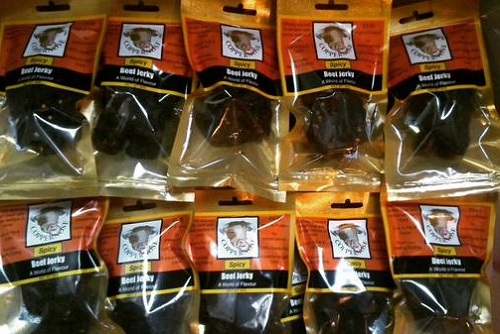 ---
Coppernose Craft Jerky Review | Best Beef Jerky EVER!
MJ tries Coppernose Beef Jerky, the smoky variety.
It's the best beef jerky I've ever tried by far.
Buy it here: www.coppernose.com
---
Variety Is The Spice Of Life!
About Us – Jerky Brands – By state – Canada – Add My Company – Jerky of the month
Jerky Up – Advertise – Contact Us – privacy policy – Box 534 – Show Low – Arizona – 85902