Craft Jerky Brands in Colorado

Clean – N – Jerky – Paleo Beef Jerky
Climax Jerky – Gourmet Colorado Jerky
Colorado Simple Jerky – Solid Jerky with bold taste. Amaze your taste buds today with some SimpleJerky!
Duke's Meats – Small batch smoked meats
Jamie's Jerky – Grass fed beef jerky, all natural turkey jerky
Juicy Jerky – Great tasting jerky from Bayfield Colorado
Mountain America Jerky *–* Premium quality beef, game and exotic jerky since 1997
Oregon Trail Jerky – Msg free, nitrate free jerky and snack sticks.
Pearson Ranch Jerky – Elk, bison and beef snacks
Perky Jerky – Energizing, All Natural Beef & Turkey Jerky
Sweetwood Jerky Company – ?
Uncle Andy's Jerky – Jerky, Beer & Cheese the perfect upscale man party
Wild Ride Beef Jerky – The most flavorful, tender and chewy jerky under the sun
Craft jerky brands in Colorado
---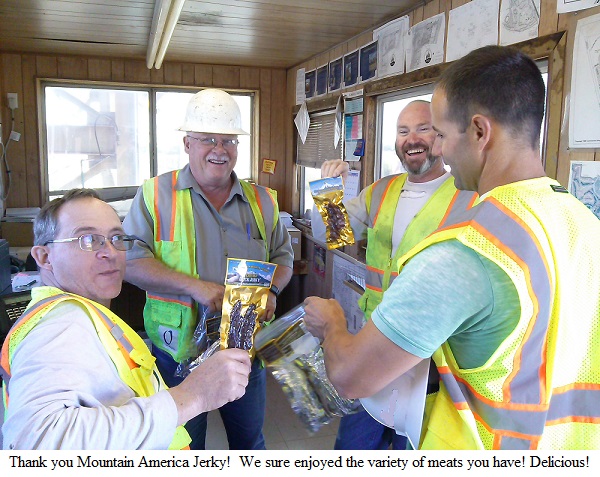 ---
Variety Is The Spice Of Life!
About Us – Jerky Brands – By state – Canada – Add My Company – Jerky of the month
Jerky Up – Advertise – Contact Us – privacy policy – Box 534 – Show Low – Arizona – 85902