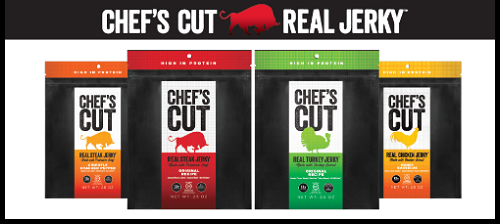 Chefs Cut Jerky
Jerky done right.  Chefs cut jerky has 30 grams of protein, low in fat and gluten free
Our Flavors:
Original Recipe – Chipotle Cracked Pepper – Turkey – Chicken
About Us:
When our Co Founder and Chef, Blair Swiler, set out to make a tastier, more tender jerky for himself and his family, he didn't realize he was taking a tradition as old as the world itself and making it better. It wasn't until his business partner Dennis Riedel started sharing our "Filet in a Bag" with friends that we realized we were about to turn the jerky world on its head.
Retail Locations:
Store Locator
Contact Us:
P.O. Box 110871 Naples, FL. – info@chefscutrealjerky.com
Social Media:
FaceBook/chefscutrealjerky – Twitter/chefscutjerky – Instagram/chefscutjerky
Chef's Cut Real Jerky
Best Beef Jerky Review – Chef's Cut Jerky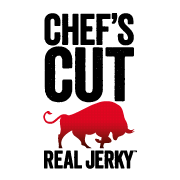 ---
Variety Is The Spice Of Life!
About Us – Jerky Brands – By state – Canada – Add My Company – Jerky of the month
Jerky Up – Advertise – Contact Us – privacy policy – Box 534 – Show Low – Arizona – 85902