Video Review of Caveman Jerky
Welcome to The Jerky Wrangler: We're up here in a beautiful, nice fern meadow up here above Big Bear Lake, California. We have an interesting jerky today. This one is a chicken jerky, so it's a non-beef, it's going to be of the non-beef variety, we're going to try some of these down the road and here's our first one. This is from Caveman Jerky and as you can see from this, it is a chopped and formed jerky. So, they made it from chicken, was the source, they chopped it up and then reformed it and then dried it. caveman jerky
This is interesting, it says it's spicy barbeque flavor. It has no nitrates or preservatives, so that's real good. So, for a person that doesn't really eat beef, but you want more chicken, you can still have a jerky as it were. Let's give this a try and see what it's like. Well, because it's chopped and formed, there was no issue in chewing through it, it broke apart pretty easily.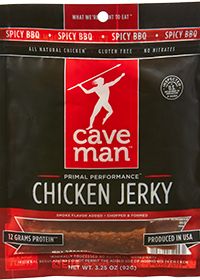 It does have a spicy barbeque flavor, not hot though. Because it is chopped and formed, as you chew it, it kind of breaks apart into small granules in your mouth, so it's kind of a different sensation than compared to our standard beef jerkies. It's not bad though. It is different.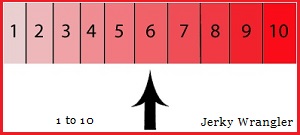 If you're a person that just loves beef jerky and the texture of streak cut beef jerky, then this isn't going to satisfy that because it is a chopped and formed product, and also, it's chicken. But, it's not bad at all. In fact, let's give this a six on a scale of one to ten and that's pretty much it with this jerky. Again, it's not beef and it's not going to be your typical jerky, but this is not bad. If you are looking for an alternative for jerky and you can try a chicken jerky, this can meet the bill for you when you're up in a nice place.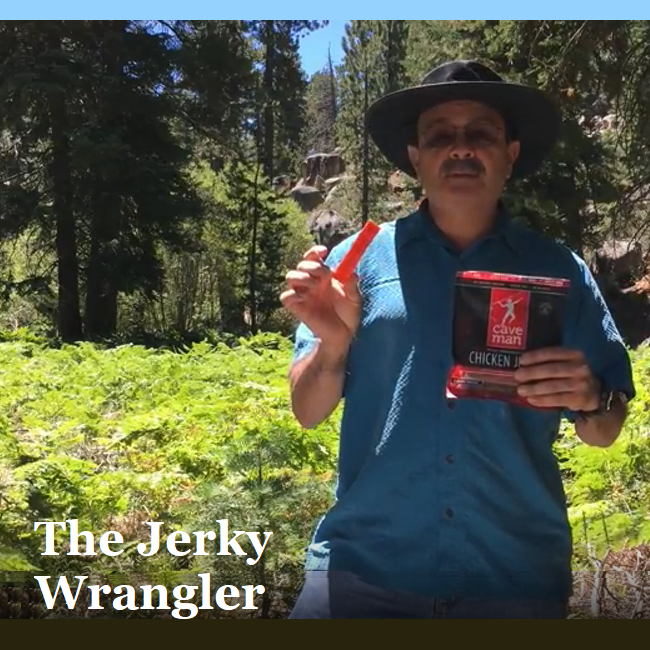 Next time let's go with the Jerky Wrangler and find out some other exotic stuff as we go. See you later. The Jerky Wrangler – The Jerky Wrangler