Reviews from Best Beef Jerky
Beef jerky reviews from Steve Johnson at Best Beef Jerky.  Not just beef either, all kinds of jerky.  Send him jerky, he will eat it and review it.  Steve has reviewed over 1000 varieties of jerky and still going strong.  He gives you a detailed breakdown of how it tastes, how it chews, how much it costs, and if he thinks it tastes good.

Best Beef Jerky Reviews
Jerky lovers come to us to learn of new jerky brands and where to buy the best jerky. With over 40,000 page views per month, you will want to submit your jerky too!  They are the most widely read publication on beef jerky on the internet. Tens of thousands of jerky addicts follow us on Facebook, Twitter, Google+ and our website, to learn about small, hard-to-find jerky brands. If you're a jerky brand, let us review your jerky so that our readers can get to know you as well.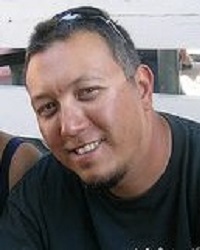 Steve is a leader in this ever growing, hugely popular industry of craft beef jerky.  Beef jerky is his favorite snack food and always has been.  Steve is an internet entrepreneur and works on over 50 websites in a wide variety of niche markets.  So naturally beef jerky is a healthier snack choice than candy and chips.  He's a huge motorcycle fan and when not working online he rides and writes a motorcycle blog: "Motorcycle Philosophy", which represents his deep thoughts on biker life.
I have visited with Steve on a few occasions and just marvel at his level of intelligence and amaze at how personable he is.  Great sense of humor and fun to be around.  I look forward to having a cold one with again soon!
Best Beef Jerky on Social Media
In addition to their website you can also find Best Beef Jerky on social media: Facebook.com/Best-Beef-Jerky – Twitter.com/JerkyReviews – Best Beef Jerky
---
Jerky UP! – The Craft Jerky Directory
About Us – Jerky Brands – By state – Canada – Add My Company – Jerky of the month
Jerky Up – Advertise – Contact Us – privacy policy – Box 534 Show Low, AZ 85902