Bacon Jerky the New Craft Jerky
What better way to satisfy your hunger quickly than with a tasty meat snack? Bacon Jerky? Beef jerky has been a staple food for humans, in one form or another, many years over. Jerky has gained even more popularity in modern days and, with this growing interest in dehydrated meat snacks, vendors have begun to expand the varieties of meats used in the industry. Bacon is the latest jerky to hit the markets, with fresh flavors like Cajun Bacon, Jalapeno Bacon, Honey BBQ and Maple Bacon.

In the last several years, large companies like Oberto have developed and released their own version of bacon jerky to the market. Since then, many other brands have followed suit with their own bacon jerky products. Along with a mass of small and independent businesses, these well-known jerky companies have helped the bacon trend to thrive among artisan consumers around the country.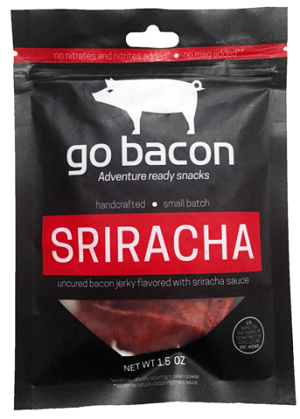 Healthy diets have quickly become the primary focus of many current food varieties. The Paleolithic, also known as the Paleo, diet is particularly popular in modern society. This diet is known to be helpful to those interested in changing their diet to support weight loss and achieve their health goals. The increased popularity of lifestyle diets has paralleled an upsurge in the jerky industry, and dehydrated bacon is attracting the attention of even more consumers. Bacon has become a staple food for many Paleo dieters and, its low-carb appeal makes it a fan favorite. It is positioned to be the next craft jerky in the industry.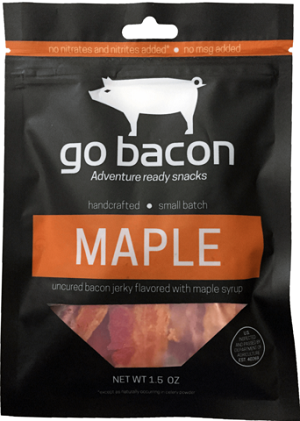 For most people, whether on the Paleo diet or not, eating jerky is an easy transition to make with so many varieties readily available. Bacon jerky is the latest craze to fulfill our diet and taste requirements. Why save bacon for your grill or your breakfast alone? Going camping, hiking, climbing? You can take along a bag of bacon jerky; simply eat a few tasty pieces and then seal the bag up for later!