Craft Jerky Brands in Arizona

Arizona Jack's Beef Jerky – Really, Really good
Ass Kickin Beef Jerky – Quality top round
Beef Crisps – Jerky as it should be. For the nature-lover, the health-nut and the pioneer!
Big Daddy's Beef Jerky – If it's not from Big Daddy it just doesn't taste as good!  4021 W Sharon Ave, Phoenix, AZ 85029 (602) 595-8420
Buck's Jerky – World of Jerky.  333 AZ-89A, Sedona, AZ 86336  (928) 282-2584
Double Deluxx Beef Jerky – Home of the Best Gourmet Beef Jerky on the web made with All-Natural grass-fed beef
Fresh N Wild Jerky – The best natural gourmet jerky
Jerky Boys Beef Jerky – All natural smoked gluten free jerky. Nothing But the best.
Lawless Jerky – America's Craft Jerky
Malapai Meat Packing – Home of Huck's jerky.  624 Freeman Hollow Road, Taylor, AZ 85939  (928) 536-7161
Oak Barrel Jerky *– No Bull, it's the Best!  1990 McCulloch Blvd N D-107, Lake Havasu City, AZ 86403  (928) 505-8503
SNATCH Beef Jerky – The Healthy low sodium beef jerky.  "Snatch a bag today"
The Southwestern Jerky Company – Featuring Cactus Jacks Beef Jerky.
World Class Jerky – Raising the bar beef brisket jerky.
Beef Jerky in Arizona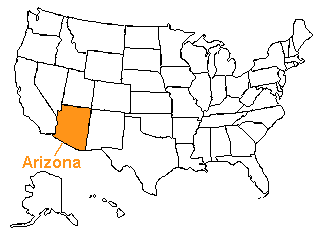 Arizona, a southwestern U.S. state, is best known for the Grand Canyon, the mile-deep chasm carved by the Colorado River. Flagstaff, a ponderosa pine–covered mountain town, is a major gateway to the Grand Canyon. Other natural sites include Saguaro National Park, protecting cactus-filled Sonoran Desert landscape. Tucson is University of Arizona territory and home to the Arizona-Sonora Desert Museum. Sources include:
United States Census Bureau
---

Coffee News Advertising Opportunity – The most inexpensive, targeted, local advertising for small to medium business in your area.  Coffee News is a FREE weekly publication that is delivered to restaurants, coffee shops, hotels and all locations where people go to eat or wait for services.  Contact a Coffee News Publisher in your area:  Coffee News By Leeann – Mohave Coffee News – Coffee News Tucson – White Mountain Coffee News
---
Jerky UP! – The Craft Jerky Directory
About Us – Jerky Brands – By state – Canada – Add My Company – Jerky of the month
Jerky Up – Advertise – Contact Us – privacy policy – Box 534 Show Low, AZ 85902